New UK GMO regulations – what do they mean?
December 8, 2019 by Staff Reporter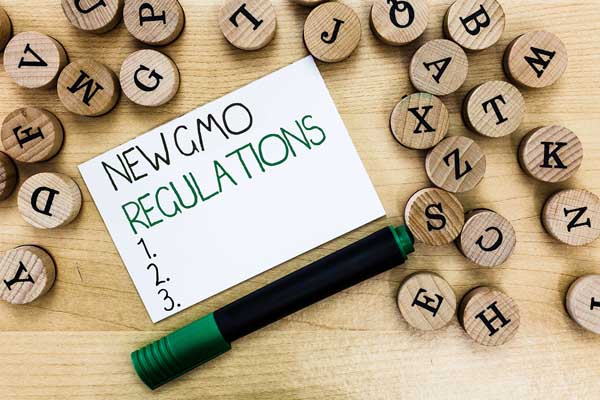 One of the most worrying aspects of the current political upheaval in the UK and Europe is the risk of being so overwhelmed by the noise and sense of urgency that we miss what's really going on.
In the UK, the Brexit process involves, amongst other things, the transfer of European legislation into UK law – a process which has followed a stop-start pattern for most of this year.
However, during the prorogation of Parliament in September several key pieces of legislation slipped through undebated including the Genetically Modified Organisms (Deliberate Release) (Amendment) (England) Regulations 2019 and the Animal Health and Genetically Modified Organisms (Amendment) (EU Exit) Regulations 2019.
The new regulation is largely the same as current EU regulations with one notable exception. It mandates that GMO regulations are reviewed and revised every 5 years (first report due Sept 2024) – and that these should prioritise, where possible, "less onerous regulatory provision".
Apart from ringing alarm bells about 'slippery slopes', this time frame buys the UK some time while Europe figures out what it wants to do about regulating GMOs.
Only last week EU Brexit negotiator Michel Barnier told MEPs that if the UK wanted to secure a trade agreement it would have to maintain a level playing field and not undercut EU regulation. In this respect, as in many others, Brexit does not necessarily sever the UK from the EU.
So what's going on in Europe?
Europe's uncertainty over GMO regulation is worrying. Finland has taken over the presidency and since August, the Council of the Presidency has been asking for greater clarity on the 2018 European Council of Justice ruling that new gene editing techniques should be regulated as GMOs. It has requested a study on how to legally deal with these technologies and, based on the outcome of that study, if necessary, it wants to see a revised legislative proposal.
This request has been granted and the report is due by 30 April 2021. The outcome has the potential to affect UK and EU regulations and we will be watching both carefully.
In Denmark, the Danish Council of Ethics has come out with a strong recommendation that the European Union changes its regulatory system to exclude the products of newer GMO technologies like CRISPR. Its argument is that we should only be looking at the end product not how it was produced.
These positions have support in many Member States and we are working with our EU colleagues to mount a coordinated response.
A threat to organic?
If regulations are liberalised it has real implications for the entire food sector but particularly for organic foods. In the EU discussions around whether some gene editing techniques should be allowed in organic tend to happen behind closed doors; while in America they are becoming much more public. As part of our A Bigger Conversation initiative, we have led public discussions in London and Sweden this year to try to bring more people into the conversation.
Audience votes after these sessions have been revealing. In the UK where the discussion is kept quiet, members of the public were more inclined to agree that GMOs might add some value to organic, while in Sweden where the discussion is also much more out in the open, public support was less. There's a lesson there somewhere!
Keeping the conversation going
Our A Bigger Conversation initiative has, in part, been organised to bring these difficult conversations around GMOs to the fore. Most recently, it included a lively world café on the Boundaries of Plant Breeding in Brussels, where leading conventional, organic and GE plant breeders met to discuss important questions: Should there be any limits, boundaries or taboos in plant breeding? Should any limitation be based on politics, science, ethics or economy? Should the concept of risk be rooted in politics, science, ethics or economy? and How do we bring citizens and stakeholders into the conversation? The report from that meeting is forthcoming.
We've also taken the time to respond to several consultations and we have made these responses public so they can feed into others' thinking. We invite you to read our response to the Nuffield Council on Bioethics' call for evidence on gene edited animals, our response to the call for evidence on the UK's National Food Strategy and a recent letter following on from our attendance at a roundtable, hosted by the European Group on Ethics in Science and New Technologies, which explored the ethics of gene editing in humans, animal and plant breeding.
This news article is taken from our regular newsletter. You can sign up to receive it using the form on our home page.