Our Campaigns
Beyond GM's campaigns and activities include:
GM Free Me
GM Free Me is a visual petition.
It's an alternative 'national portrait gallery' made up of real people who are tired of politicians and
regulators playing with our food whilst accepting no responsibility for the consequences of the game.
The pictures here, and the people who take part, are telling the compelling story of the UK, which has for 20 years stood strong against immense industry pressure to become a GM nation and which still has regions, cities and local councils that have declared themselves to be GM Free.
With your support we can continue to stand strong. We can raise the level of this debate so that we can enable everyone with concerns about GM to be seen, heard and listened to.
Be a part of this creative and growing action – upload your photo and comment now!
The Letter from America
The Letter from America is a unique open letter to the citizens, politicians, and regulators of the UK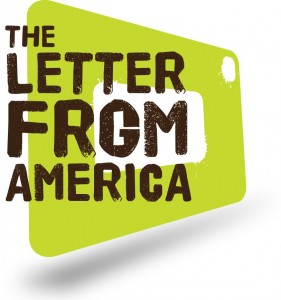 and the rest of the EU about the hazards of genetically modified crops.
The powerfully written and fully referenced letter details the problems and challenges that American farmers, consumers and others have faced over the nearly two decades since the first commercialised genetically engineered crops were planted.
At launch in November 2014, it had been signed by groups and individuals representing some 57 million Americans. It was delivered to Downing St, published as a full page ad in the Times and advertised in a giant digital billboard at London's Waterloo Station.
Post publication we continue to  invite endorsements from groups but also individual citizens in the US.
In the UK it is part of a larger campaign to reignite grassroots interest and involvement in the issue of GMOs here and UK visitors to the website will be encouraged to send the letter to their elected representatives with their own concerns as well as help spread the word more widely throughout the UK.
Stir the Pot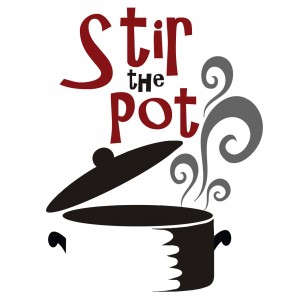 If you are interested in sustainable food, eating out can be a challenge.
While many restaurants and fast food outlets claim to care about sustainability and authenticity in truth it's the bottom line that more often than not informs sourcing and the selection of ingredients.
As new types of genetically modified foods and ingredients find their their way into the restaurant food chain in the UK the issue of 'provenance' becomes more complex.
Every good chef knows you need to Stir the Pot a little to keep things from sinking to the bottom and sticking there. This  initiative aims to extend the GMO conversation – one that so often sinks to the bottom of food chain discussions – to chefs,caterers, restaurateurs, hoteliers and others in the food service industry.
On the Beyond GM site you will find several articles (including our ongoing series written for Hospitality and Catering News) and downloadable publications aimed at help chefs and others better understand the issues.
The food chain doesn't mean we need to be chained to old – and destructive or potentially unhealthy – ways of producing, sourcing or serving food. So let's get talking.
GMO Wheel of Chance
Is genetically modified food the sure thing that will feed the world, or is it a risky game of chance?
Many people simply don't know – and they find it hard to begin to think or talk about it. It's not just because genetic modification is perceived as a 'science thing' that some worry is beyond their comprehension – though certainly this fear is widely exploited by those who want to keep average citizens out of the conversation.
It's more because the issue of genetically modified food cuts across a vast array of issues and it can be hard to know where to begin. That's why we have devised our new GMO Wheel of Chance which has the lightness of a game but, with each spin serves up some serious information about genetic modification in food and farming.
We believe this is a great learning tool and conversation starter and we hope our supporters will use it and share it far and wide.
If you are new to the subject of genetically modified foods – or just want know more – spin the wheel, learn more and let's keep talking.
A Bigger Conversation
The A Bigger Conversation initiative is an ongoing series of meetings, panel discussions, roundtables and world cafes which aim to raise the level of the debate. Supported by a separate website it's a place to discuss the issues around genetic engineering in food and farming in broader terms than those of the usual campaigning arena. Here you will find news, views, opinions and analyses from forward thinkers – including scientists, academics, farmers, breeders and grassroots leaders – representing many sides of the issue and offering multiple perspectives.
It is our view that disagreements about how best to approach a sustainable food system in the future, are ultimately less rooted in science and technology than they are in values and worldviews. For this reason A Bigger Conversation focuses on the evidence rather than just 'the science'. We support those who aspire to have a more nuanced and deliberative discourse and therefore strive to include a wide variety of approaches to and ways of thinking about food system dilemmas.
We Feed the World
A global photography campaign celebrating the diversity and resilience of small  family farmers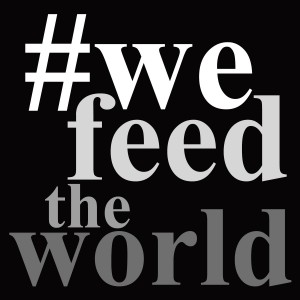 and their success in feeding around 70% of the world.
We Feed the World brings together a body of well known photographers to take a series of iconic portraits of farmers who are using sustainable methods of agriculture to feed their families, their communities and the wider market. These inspirational images will open as a large-scale exhibition and then tour six regional galleries around the UK.
The project is being curated by Cheryl Newman, a Getty judge and ex-picture editor at the Daily Telegraph magazine and has the support of over 30 incredible photographers including Rankin, Alec Soth, Nadav Kander, Sebastio Selgado, Marcus Bleasdale, Tom Hunter, Jane Hilton, Alessandra Sanguetti, Jim Goldberg and many more. The photographers will meet and photograph farmers from seven continents and build up a global picture of challenges and successes farmers face every day.
We Feed the World aims to change the narrative of the poor, struggling farmer and show a mainstream audience why we don't need corporate solutions and technological fixes to feed the world.
Beyond GM laid the foundations for this large international project, raising a significant proportion of the funding that helped get it off the ground. It is now being overseen by our partners at the Gaia Foundation.
The Free Lunch
Beyond GM collaborated with the Humane Society International, Compassion in World Farming, Food for Life Global and the European Parliament's Sustainable Food Systems Group  for a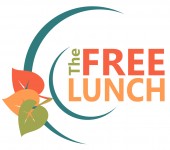 special event highlighting waste – and sustainability – in the food system. The Free Lunch, took place on the Esplanade of the European Parliament on September 29, 2015 and was by all accounts the largest food event outside the European Parliament ever. We served around 1000 people on the Esplanade and around 500 refugees camped out in Parc Maximilien received the surplus from the day.
All the organisations behind the event were involved in the sourcing and preparation of the food – but of course we also had professional chefs including Peter O'Grady of Food for All/Feeding the 5000. We estimate we used between 1-1 ½ tonnes of nourishing – and non-GMO! – plant-based food that would otherwise have gone to waste.
You can see some of the photos and videos from the pre-event cooking and the event itself on Beyond GM's Facebook page as well as on The Free Lunch Facebook page.
GMO OMG Film Nights
Beyond GM launched with the London premiere of the award winning film GMO OMG.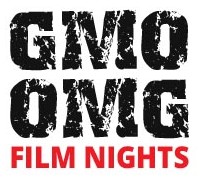 The film sparked such interest and lively engagement that we have purchased the rights to show it in the UK in 2015. We have taken it to village halls and local cinemas, businesses and even the odd private celebrity screening in order to broaden the conversation about GMOs in our food and farming systems. Come join us at at a screening near you or get in touch to organise one in your area.
Campaigns we support
Beyond GM also helps support other campaigns:
Mums Say no to GMOs
Mums Say no to GMOs is a growing network of UK mothers who are speaking out against the adulteration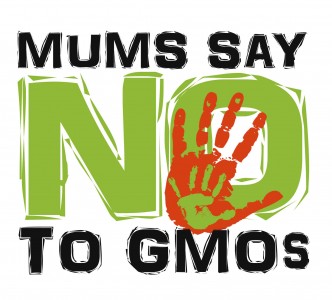 of our food and farming system with GMOs.  It is made up of regional hubs across the country who rally support, organise protests and who support some of Beyond GM's initiatives such as GM Free Me. The group has already made an impact and has been featured on local radio and quoted in the Daily Telegraph after the European Parliament vote, which marked the end of the EU's moratorium on planting GM crops. The mums have also been active in hosting GMO OMG film nights in the UK. In addition to their Facebook page they also have a Facebook group. They also hold regular meetings and events across the country.