Sponsors and Supporters
High profile supporters
---
We are grateful to the following high profile individuals who have lent their names & faces to the campaign, attended events and helped us spread the word.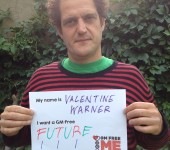 Valentine Warner, Chef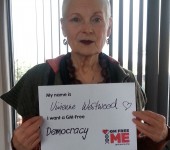 Vivienne Westwood, Fashion Designer and Campaigner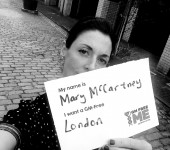 Mary McCartney, Photographer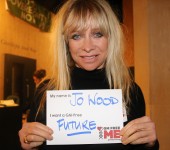 Jo Wood, Organic Entrepreneur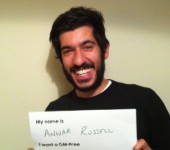 Anwar Russell, Dancer and Actor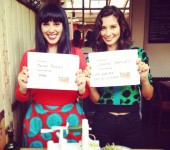 Jasmine & Melissa Hemsley, Chefs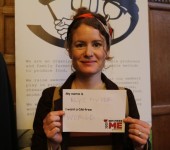 Alys Fowler, Gardener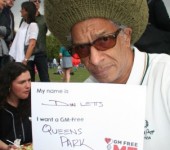 Don Letts, DJ, Musician and Film-maker
Read Don's biography at Radio 6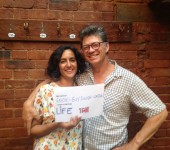 Guy Watson (Riverford Organic) & Geetie Singh (Duke of Cambridge organic pub)
Visit Riverford's website
Visit the Duke of Cambridge pub's website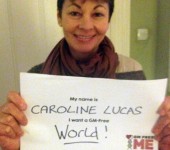 Caroline Lucas, Green Party MP
Visit Caroline's website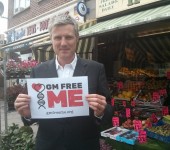 Zac Goldsmith, Conservative MP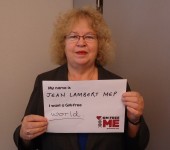 Jean Lambert, Green Party MEP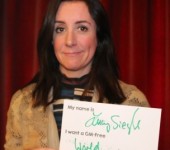 Lucy Siegel, Journalist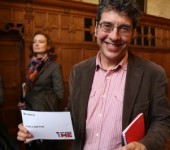 George Monbiot, Journalist
Supportive businesses
---
The genetic modification of food and farming in the UK and elsewhere is a direct threat to natural and organic businesses whose ethics – and whose customers – demand a clean supply chain, uncontaminated with GMOs. The businesses below have supported our campaign by inviting us into their premises to talk about genetic modification and take photos of staff who wish to be a part of our GM Free Me campaign, and by helping spread the word to their customers through social media and other means.

Viridian Nutrition
"Viridian feels very strongly about what is growing in the fields of Britain and what effects this will have on the planet and on the health of the individual.  The genetic modification of food is a technology that goes against the key philosophies that Viridian holds dear – our three pillars are purity, charity and environment. As such GM also goes against the ethics of the company." — Cheryl Thallon, Founder and Managing Director
Visit Viridian Nutrition
---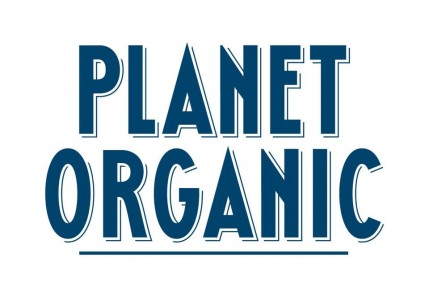 Planet Organic 
"We have been campaigning against GM foods since we started, but sadly the fight is not over. Add your face to the gmfreeme campaign, and send a clear message that we don't want GMO in our food or our fields."
Visit Planet Organic
---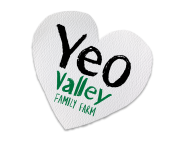 Yeo Valley
Yeo Valley Organic is part of a family-owned farming and dairy company based in the village of Blagdon, in the Yeo Valley in Somerset..
Visit Yeo Valley
---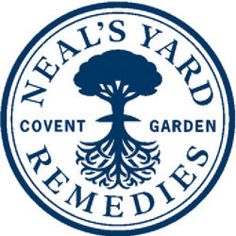 Neal's Yard Remedies
"At Neal's Yard Remedies, we've always been driven by the passionate belief that health and beauty are one and should be as natural and organic as possible – this passion is at the heart of everything we do. A big part of this is educating our customers how to live a healthier life through the power of nature, and the GM Free Me campaign has been a hugely successful way to do this. It's not just campaigners getting involved, it's taken the fear out of engaging with the GM debate, allowing everyday people to have their voices heard!" — Peter Kindersley, Owner
Visit Neal's Yard Remedies
---
Pukka Herbs
"Because GM Free Me is spreading awareness about the truths behind GM, Pukka wants to support it in its efforts to give a voice to people who want to live from food that is grown as nature intended. "More companies should get involved because it helps educate your team about the threats we face from untested GMO-cocktails entering our food chain. At Pukka it has stimulated lots of interesting debate and we have been able to discuss (and dispel!) many of these myths." — Sebastian Pole, Managing Director
Visit Pukka Herbs
---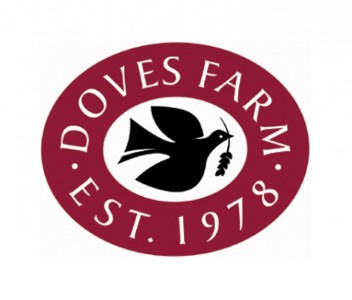 Dove's Farm
"Doves Farm is supporting GM Free Me because it is vital that there should remain a choice to have GM Free food, especially as larger and more serious problems emerge from the growing and consumption of GM crops. In addition as more information is known about the illusory benefits of GM crops and the dangers to the natural environment it is essential that organic food can remain uncontaminated and hence a safe haven; producing food for our citizens." — Michael Marriage, Founder and Owner
Visit Dove's Farm
---
Rebel Kitchen
"The real effects of GMOs are most likely going to be seen in our children. Most people don't realise that GMOs, rather than feeding a hungry world, are feeding a junk food industry through ingredients like corn syrup and unhealthy fats and oils, and that in turn is compromising the health of the next generation. There aren't many places where people who have real concerns about GMOs can express those views. We supported GM Free Me because it's a really unique concept and because we want to encourage more people like ourselves, who care about nutrition and health, to find their voices and speak up on this important topic." — Tamara Arbib, co-founder
---
Alara Wholefoods
I support GM Free Me because of my very serious concerns about the environment and health risks associated with GM, especially now that the EU Commission has approved Subsidiarity with the planting of GM crops. The UK appears to be the strongest proponents of GM and I'm concerned that planting will go about in an unscientific and haphazard way. This would threaten my business in terms of contamination of my organic ingredients. But to be candid, the more GM comes to the top of the agenda and the more it is talked about, the more that people want to find an alternative to it."  — Alex Smith, Founder and Managing Director
Visit Alara Wholefoods
---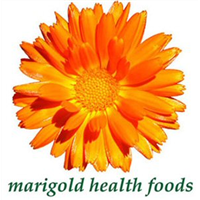 Marigold Health Foods
"Marigold supports GM Free Me because it has had a GM free policy from the beginning and we want to support projects that raise awareness about GM.  Our promise to our customers is that their products are GM free.  It is what our customers want and expect and it says so all over our labels." — Anna Harris, Projects Manger
Visit Marigold Health Foods
---
The Better Food Company
Visit The Better Food Company
---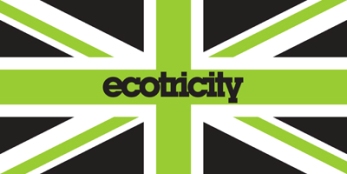 Ecotricity
Visit Ecotricity
---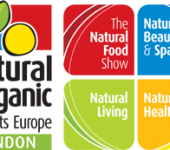 Natural Products Expo 2015
As Europe's biggest event for natural and organic products, you will see over 600 companies, thousands of natural and organic brands
Visit Natural Products Expo
---
Funders
---
We are grateful to the following funders (past and present) for their support for our organisation and campaigns.

A-Team Foundation
The A Team Foundation encourages a better understanding of the relationship between our approach to food, its production and consumption, and its implications on health and social wellbeing. We seek to do this by improving food access, quality, education, research and environmental stewardship through funding inspired projects and charitable organisations with like-minded goals.
See more here.
---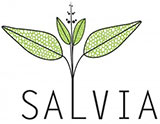 Salvia Foundation
The Salvia Foundation is a non-lucrative organization with exclusively charitable objectives. Among the Foundation's objectives are: To encourage and develop a better protection of the global environment, based on the study of nature with a holistic approach (namely, scientific, systemic and qualitative); the Foundation will support in particular sustainable development and organic agriculture as well as seek to find ethical solutions to problems linked to the rapid expansion of genetics and biotechnology.
See more here.
---

Roddick Foundation
The Roddick Foundation a family-run, independent and progressive organisation dedicated to the support of visionary organisations and individuals who show leadership and results in making this a more just and kind world.
See more here.
---

With thanks to the Birthday House Trust for their kind donation.
---

Viridian Nutrition
Viridian is a big-hearted company, committed to creating a nutritional supplement range with integrity, quality and innovation. The company was founded in 1999 on two fundamental principles; to develop a range of supplements with the highest possible ethical standards and to generate significant funds for children's and environmental charities.By choosing Viridian Nutrition as your preferred vitamins, you are not only be benefiting your own health, but also helping benefit the lives of others.
See more here.
---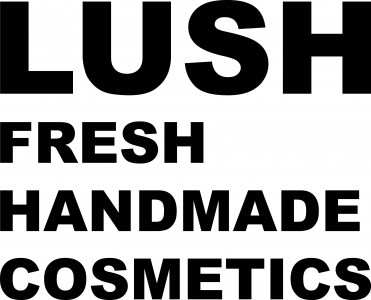 Lush
Lush is a British company that has been producing fresh, handmade bath and bodycare products since 1997. All Lush products are made with little or no preservatives and packaging using only vegetarian ingredients.The company operates an sustainable, ethical sourcing policy and since 2007 the Lush Charity Pot body cream product has been used to to raise money to help charities and other good causes carry out their good work.
See more here

---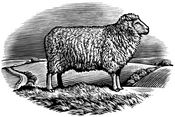 Sheepdrove Trust
The Sheepdrove Trust supports initiatives which increase sustainability, biodiversity and organic farming, for example research into organic seed production and nutrition. The trust also supports specific work in educational research and spiritual care for the living and the dying.
See more here.
---

Green Britain Foundation
The vision of Green Britain is simply one where we all live far more sustainably. The three big issues we need to tackle to achieve that are Energy, Transport and Food – and these are therefore the three main themes of the work of the Green Britain Foundation. We support and undertake initiatives to promote sustainability in each of these areas.
See more here.