Our Food Our Future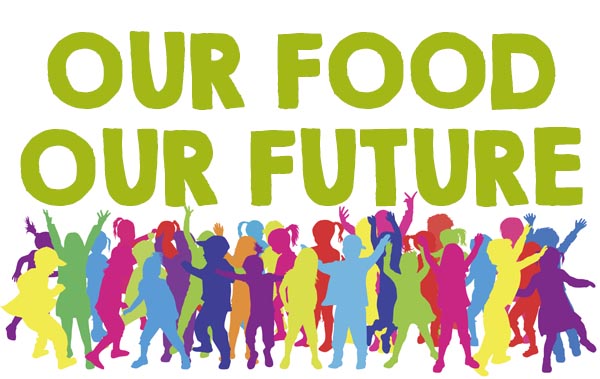 Listening to the next generation…
Our Letter from America campaign helped adults in America tell other adults in the UK and the rest of Europe what it's like to live with a food system where as much as 80% of processed foods in the supermarket contain GMOs.
Now we want to start an international conversation between kids.
We want to get kids talking about food, about what they like, what they don't like, what goes into the food they eat, how their families feel about things like GMOs, and how food can be a force for good and a healthy future or it can be something that fails to help us thrive.
But, as teen campaigner Mya-Rose Craig says in her appeal for our new campaign, we need some help from kids (and adults) to get the conversation started…
Let's talk about GMOs
If you are young person in the Americas today, you will have never known a food system that didn't have GMOs – and the pesticides that go with them – in it.
You may have seen your family struggle with what this means and with the impact it has had on all of you. It may have changed the way you think about food and the way your family eats. It may have affected your health or your trust in farmers and the modern food system.
We want to hear your stories about living in a 'GMO world'.
Please make a short video of yourself (get an adult or a friend to help if you need to) talking about things like GMOs, pesticides, labelling and health. We want to know what healthy food means to you, and in particular why you don't want to see GMOs in the food system and why you think more kids should be speaking out.
Being 'perfect' is less important than saying what you want to say and what reflects your and your family's attitudes, values and ethics towards food, and speaking from the heart when the camera is rolling.
What you have to say will help educate kids living in other parts of the world where governments are planning to plant GMOs and put more GMO foods into the supermarkets.
The video clips sent to us will go into a compilation video which will be sent out via the web and social media channels so that children in the UK and the rest of Europe can hear what children in the Americas have to say about GMOs.
Stuff you can do
We want to hear from kids of all ages and from all parts of the Americas. Your film doesn't have to be professional; filming with a smartphone is fine (but remember to turn your phone sideways when you film!). Remember also to keep it simple: just you talking to the camera, like you are talking to a friend about things that matter.
If your parents or friends want to help by filming you we've got some tips for getting the best quality video from your phone or camera.
Your video doesn't need to be long – 1 or 2 minutes is fine. When we have them all in we will put the best clips into the final film!
If you are feeling shy or not sure what to say, why not hold up a sign or read out a letter. Very young kids may want to paint a picture or make a collage or any other kind of food art to express themselves. Send us a video or photo of you with your artwork and we'll put that in the film too.
Whatever way you want to express yourself about food and GMOs we'll do our best to make sure the message gets heard.
Ready to upload?
We have a special page that makes sending your videos in really easy. If you have a video are ready to send CLICK HERE.
Need some more ideas?
If you are looking for inspiration, check out the sample videos below. We also have a 'kids speaking out' playlist on our YouTube channel so you can see what other kids are already saying.
If you're a parent or guardian (or grandparent, aunt or uncle) who wants to film their child, think about the sorts of questions you might ask such as: 'Do you know what a GMO is?', 'Do you know what pesticides are?', 'Do you think we should be eating GMOs/pesticides?', 'If not, why not?', 'Why is it important to eat healthy food?', or 'Why is it important to protect bees and butterflies'?'.
The more you know about GMOs the better able you will be to support them with the right questions. You may already know a lot about GMOs but if not, or if you would like to know more about GMOs and other food related issues there is plenty of information out there.
Do visit our sites at Beyond GM, GM Free Me and in The Letter from America. Our Good Food Makes Everything Better leaflets are also an accessible starting point for understanding the main issues and learning how different food issues link together.
Then, when you're ready please talk to your kids about these issues and turn the conversation into a short simple video (no music, graphics or special effects needed – just your child talking to a camera).
Here's some kids who are already supporting the project…
If your child knows what he or she wants to say – like Daniel Bissonnette – let them talk!
If your child is very young, like Alina Groome, you can prompt him or her with questions and film the answers
 Alicia Serratos started a petition to get GMOs out of Girl Scout Cookies when she was 6!
Rachel Parent, founder of Kids Right to Know, delivered her message to voters in Canada last year
Thanks to our partner NGOs who helped us get the ball rolling