Public consultation on genome editing is launched
January 7, 2021 by Staff Reporter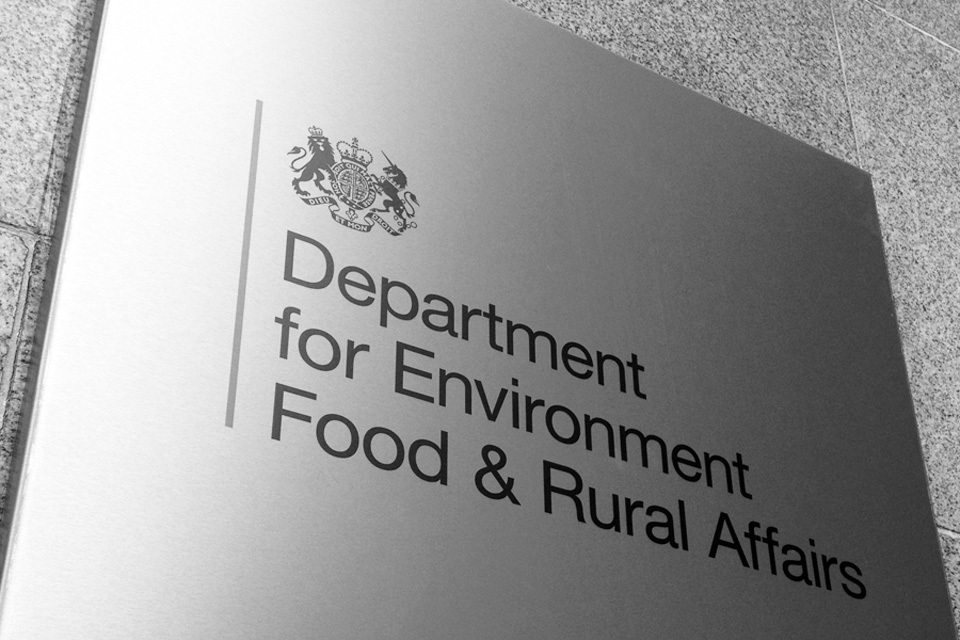 The UK government's public consultation on the deregulation of genome editing is now open.
The plans for the consultation will be set out today by Environment Secretary George Eustice in his speech at the Oxford Farming Conference. Eustice is expected to tell the conference:
"Gene editing has the ability to harness the genetic resources that Mother Nature has provided, in order to tackle the challenges of our age. This includes breeding crops that perform better, reducing costs to farmers and impacts on the environment, and helping us all adapt to the challenges of climate change.
"Its potential was blocked by a European Court of Justice ruling in 2018, which is flawed and stifling to scientific progress. Now that we have left the EU, we are free to make coherent policy decisions based on science and evidence. That begins with this consultation."
Yesterday, NGOs and other stakeholders received only the most hastily thrown together heads-up of the consultation, which will run for 10 weeks until 17 March.
What is clear is that the government has an agenda and is determined to see that through. In a DEFRA briefing yesterday attendees, including Beyond GM, were told that deregulation of genome editing was seen as a key way to "incentivise more sustainable agricultural practices" and that as soon as practicable after the end of the consultation period the government would be looking for ways to make changes in the way we define GMOs in England.
A question of timing
Is the timing of the consultation incidental or deliberate? It's hard to tell. With the entire country on lockdown and people worried about their jobs and their health, the government may be banking on the fact that the public already has a lot on its plate and anticipating a low response rate from 'average people', which it will be free to interpret as permission to deregulate.
It may be hoping, too, that the mendacious propaganda material on the benefits of genome editing – a shameful low point even for DEFRA – which was sent to journalists throughout the country yesterday, will be widely taken up as fact, preventing any intelligent public debate during the consultation period.
The Daily Mail was the first to bite, with an article written by a former media officer for Department for Business, Energy and Industrial Strategy and cribbed from the DEFRA briefing material. Others will no doubt follow. Late last night we received a call from a BBC journalist who, rather than seeking to understand what was at stake just wanted to know "what your issue is with gene editing precisely?"
The 'issue' according to Beyond GM Director Pat Thomas, is this:
"Environment Secretary George Eustice's assertion that genome editing will produce better performing crops that will reduce costs to farmers, reap benefits for the environment and help agriculture adapt to the challenges of climate change has absolutely no foundation in scientific fact, and it is disappointing to see the government skewing the public discourse ahead of its own consultation with this kind of misinformation. The UK government has a clear agenda to deregulate genome editing and seems willing to say anything to achieve that – the very opposite of a democratic process. We will be mounting a vigorous campaign to ensure all voices are heard and given equal weight."
A considered response
All is not lost. We believe the government has badly miscalculated this, that the contempt it has shown for open debate and the views of citizens is likely to backfire, and that we have a reasonable amount to time to make an impact on this issue.
The consultation document itself is not long. If consists of two parts with a handful of questions each. We invite you to download the document first and become familiar with the questions before responding. You can do that here (scroll to the bottom of the page under "related").
The consultation and proposed changes only cover England but we encourage people in Scotland, Wales and Northern Ireland to take part because a) the devolved nations hold a lot of power in this discussion, and b) any changes to English law on GMOs would impact all parts of the UK.
We will be working with GM Freeze to support and coordinate responses to this key consultation. We are currently finalising materials to help everyone respond strategically and effectively in as much or as little depth as they have time and energy for. The key thing is that we do respond en masse. We will be in touch early next week with links for these materials and tips on how to respond effectively which we hope will make your life easier. Watch this space!
Media enquiries: pat@beyond-gm.org