Stir the Pot serves up a first course
April 27, 2017 by Staff Reporter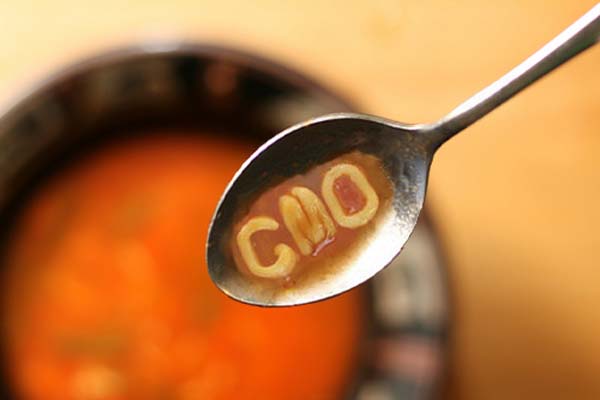 The subject of GMOs in the restaurant food chain was on the menu this week at an influential roundtable discussion on sustainability and provenance in UK restaurants.
The meeting – which grew out of informal discussions between popular TV chef Cyrus Todiwala and Beyond GM – attracted individuals from right across the industry, including those involved in major purchasing decisions for restaurants, hotels, hospitals and universities.
Online magazine Hospitality and Catering News took a lead role in organising the meeting, which was by invitation only, and publisher Denis Sheehan noted that interest in the topic was so high that "we could have filled the room three times over".
The purpose of the roundtable, which took place at chef Todiwala's Cafe Spice Namaste, was to understand more about what chefs, restaurateurs, caterers and the food services sector in general understand by 'sustainability' and how it affects their buying decisions, sourcing, menus and customers.
A range of issues such as price, taste, nutrition, provenance, authenticity, traceability, environmental impact and ethical choices inevitably arise under the term 'sustainability'. We at Beyond GM were especially keen to explore how the sector sees and understands genetic engineering technologies and agroecological alternatives within a 'sustainability' perspective.
Making customers' voices heard
Beyond GM directors Pat Thomas and Lawrence Woodward brought years of experience in sustainability to the table and, importantly the Beyond GM campaign is able to represent the views of the public on GMOs in the food service chain.
Thanks to a strong response to our recent survey the public message couldn't have been clearer: we enjoy eating out, and want to do so secure in the knowledge that we have a GM-free food chain in the UK.
The full results from our survey will be published shortly, but the headline findings – handed out at the meeting – showed, amongst other things that:
82% of respondents said they did not believe GMOs were safe to eat.
The majority of those surveyed (97%) believed that chefs and caterers should include information about GMO ingredients, including GM fed livestock products, on menus and websites.
A majority (82%) said they believed that GMOs deserved greater consideration as part of traceability, sustainability and provenance issues in the food chain.
These are perhaps not surprising findings given that the general public in the UK remains strongly opposed to GMOs.
Food we can trust
What was surprising was that, far from hiding away at home and avoiding eating out, those who are interested in a GMO-free food chain frequent a wide range of establishments from table service restaurants and pubs to takeaways to workplace cafeterias and pop-up and street food outlets.
Customers were also prepared to put their money where their principles were. A majority (84%) said they would consider paying more for a meal that was guaranteed to be GMO-free.
This reflects the Sustainable Restaurant Association's report The Discerning Diner which showed that a significant number of diners in a range of restaurant types do not expect to find GM ingredients being used: 56% of diners where a meal costs £30 or more, 40% of diners where a meal costs between £10 and £20, and notably, 29% where a meal costs less than £10.
It is also similar to the findings of a 2015 survey of US diners which found that those who are concerned about sustainability are, in fact, more frequent diners than the general population; eating out an average of 18 times a month in 6 different restaurant channels (compared to others who eat out 14 occasions a month).
The view we brought to the table was that customers want to enjoy all you have to offer – but want food they can trust.
Meeting challenges
The roundtable was a first step in a longer campaign by Beyond GM to raise awareness amongst chefs of the issues around GMOs and the benefits of a sustainable food chain.
However the meeting – and a pre-meeting survey of the sector carried out by Hospitality and Catering News – revealed that there are significant challenges on both fronts. It also suggested that the term 'sustainability' may hide more than it illuminates, confuse more than it clarifies and can be a vehicle for tokenism rather than real change.
Hospitality and Catering News' survey indicated a notable willingness to understand what is happening with GM and the supply chain and to be transparent, but also that supply chain fragmentation and a lack of information is problematic.
Commenting on the meeting, Beyond GM's Pat Thomas said, "It's clear from talking with so many people at the roundabout that the food service industry has many challenges, particularly when it comes to balancing bottom lines against quality and sustainability. Those challenges – which include 'fake' foods and genetically modified and biosynthetic ingredients – will intensify in the coming years and so need to be faced. The roundtable did, however, demonstrate a willingness to deal with these challenges."
"Clearly I am not alone in this industry in trying to get a good grasp of where our food comes from, so that ultimately we can provide our customers with a consistently great dining experience." said Chef Todiwala. "Through sharing knowledge I am sure we will all learn something new that can contribute to our work as committed, responsible professionals."
For Beyond GM this meeting was the first of many in our Stir the Pot campaign. Our goal is to amplify the conversation, get everyone talking together and also to help define concrete steps that can be taken to keep GMOs and other unsustainable foods out of the food chain.