Take Action: Ask Ministers to reject plans to deregulate genome editing
July 2, 2020 by Staff Writer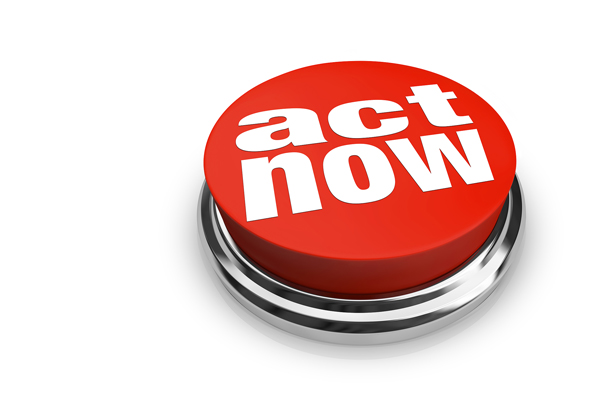 Please write to George Eustice MP and Lord Gardiner of Kimble to urge them to reject an amendment to the Agriculture Bill that plans to deregulate a range of genome editing techniques by changing the definition of a GMO.
What's happening
A new Agriculture Bill is making its way through Parliament. An amendment (see bottom of page) has been tabled that would give the Secretary of State for the Environment, Food and Rural Affairs (currently George Eustice) the power to change the definition of a GMO and re-classify many forms of genome editing as non-GM. That would mean that those techniques were no longer regulated (meaning no safety checks or GM labelling) and could be used on our farms or in our food without our knowledge or consent.
Beyond GM is working with GM Freeze and GMWatch to oppose this amendment and any other attempts to deregulate the use of genome editing in our food or on our farms.

What we want you to do

   Email the two co-sponsors of the Agriculture bill – the Right Honourable George Eustice, Secretary of State for the Environment, Food and Rural Affairs and Lord Gardiner of Kimble, Parliamentary Under Secretary of State (Minister for Rural Affairs and Biosecurity). With Lord Gardiner you will need to use the subject line "FAO of Lord Gardiner of Kimble" as he uses a general House of Lords email address.

   Let them know that as a UK citizen you are a key stakeholder in the future of food and farming in the UK.

   Tell them you oppose the amendment tabled by Lord Cameron of Dillington and others and explain your reasons. Please include one or more of the points suggested below but use your own words. If you have any relevant expertise or work in food or farming, do mention this as it can encourage ministers to pay more attention to your views.

   Send a copy of your email to your own MP so that they can see that this issue matters to the people in their constituency. Ask them to use any influence they have (for example through their political party) to stop the House of Lords passing the amendment and make sure you include your address in your email so that your MP knows that they were elected to represent you.

   Let us know that you have written and send us a copy of any response that you receive.
What's wrong with the amendment?
Here are some key points you might want to include in your email.  Choose those that most matter to you (you don't need to use them all) and please use your own words as this makes it much more likely that your contribution will be taken seriously.
Genome editing is GM because it involves changing DNA in the lab. It doesn't matter whether or not the change could have happened naturally, the point is that it didn't.
Genome editing needs to be regulated because it is prone to errors and has no history of safe use.
I want to avoid all GMOs in my food, including those made with genome editing. I will not be able to do this if the use of genome editing is not subject to regulations that include full traceability and clear labelling on food packets and menus.
I am concerned about the impact of agricultural genome editing on the wider environment. Changing the DNA of plants and animals can have unexpected effects and even planned changes can lead to unexpected consequences.
Regulation is not a ban, but it does make us take more care. Without regulation we would be taking the developer's word for it that nothing has, or will, go wrong with their genome edited plan or animal.
It is not right for something as important as this to be slipped in at a late stage in the debate about a big parliamentary bill. If the Government wants to change the way that GM is regulated, it should have a proper debate about it and work hard to understand what people really want in their food and on our farms.
The way the amendment is proposed is confusing. It includes a heading "Agricultural Research" but if you change the definition of a GMO, surely this will apply to all uses?
If you run a food or farming business that trades with the European Union (EU), explain how the proposed change would impact your business. What would happen to your EU exports if you could not guarantee that your products were free from genome edited GMOs because there was no way to trace them in your supply chain?
If you live in Scotland, Wales or Northern Ireland you may wish to point out that you are proud of your country's more cautious policy on GM in food and farming and that having different definitions of a GMO on both sides of the border could lead to chaos.
Find out more
Detailed ACTION BRIEFING on this amendment, from GM Freeze, Beyond GM and GMWatch.
Detailed POLITICAL BRIEFING on this amendment, from GM Freeze, Beyond GM and GMWatch.
Detailed IN-DEPTH ARTICLE from GMWatch addressing the science of genome editing and the inaccuracies underpinning the amendment.
What the amendment says
Amendment 275
LORD CAMERON OF DILLINGTON
LORD KREBS
BARONESS HAYMAN
LORD ROOKER
After Clause 42
Insert the following new Clause—
Agricultural research
(1)  The Secretary of State may by regulations modify the definitions contained in Part VI of the Environmental Protection Act 1990 in relation to products of breeding techniques for agricultural purposes where nucleic acid changes could have occurred naturally or through traditional breeding methods.
(2) Regulations under subsection (1) may only be made after the Secretary of State has held a public consultation on any proposed modifications to the definitions.
(3) Regulations under subsection (1) may only be made in relation to England.
(4) Regulations under subsection (1) are subject to the affirmative resolution procedure."
Member's explanatory statement To enable the Secretary of State to make changes to the Environmental Protection Act 1990, as it applies in England, in relation to breeding techniques after the UK leaves the EU. This would allow for regulation of new precision breeding techniques compatible with international definitions.
More resources
You can check the progress of the Agriculture Bill here.
Find out more about gene editing here.
Find out how GMOs stack up against conventional breeding here.