UK removes 'barriers' from GMO field trials
March 15, 2022 by Staff Reporter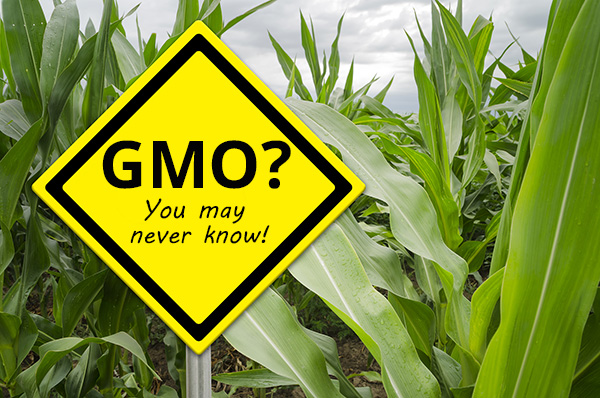 Last night the House of Lords voted through the Statutory Instrument (SI) which will remove restrictions from GMO field trials in England. This new law comes into force 4 April.
The new regulation amends the UK's Environmental Protection Act 1990 creating a regulatory exemption for field trials of GMOs that "could have occurred naturally" or been created through traditional breeding.
It was voted through without much opposition and without any accompanying scientific guidance on how to determine if a GMO is "natural". We are told this guidance will come at the end of April; however, this will be non-statutory and, therefore, non-binding.
Disappointing news
The government insists that this is a "limited" change. However, with this new legislation anyone wishing to plant this entirely hypothetical subset of GMOs can essentially self-certify that their GMOs are natural/traditional and will no longer need to seek permission to conduct a trial or to plant an experimental GMO crop for any "non-marketing" reason (non-marketing can include research but it can also include seed multiplication or demonstration fields or gardens).
Under the new rules:
There is now only minimal paperwork and no license fee (in fact, no license is required)
There are no requirements for separation from organic and non-GMO fields
There is no longer a requirement to collect and destroy trial crops
There is no longer a requirement for a public notice of the when, where or the extent of GMO field trials
The exempted class of (seeded) plants is not limited to agricultural crops but includes trees, flowers, shrubs and grasses
But also, some positives
Secondary legislation is a way of making changes to legislation with a minimum of fuss and debate. However, the government did not get the easy ride it was hoping for.
Via our e-action platform Beyond GM supporters generated hundreds of letters to MPs helping to raise the level of awareness of this issue in the House of Commons. The report of the Secondary Legislation Scrutiny Committee, (which made the national news and was featured on Farming Today) as well as the debates in the House of Commons Delegated Legislation Committee and in the House of Lords raised issues which the government simply had no answers to – issues which we have helped to raise.
This meant that the government was challenged every time it attempted to misrepresent the results of last year's public consultation by insinuating that citizens were in favour of deregulation and it ensured a high profile for all the groups and institutions that challenged Defra on its contention that there were GMOs that "could have occurred naturally".
What comes next?
This decision is a blow but there will be more opportunities to push back on the progress of deregulation.
We anticipate that the next challenge will be the Government White Paper on implementing the suggestions made in the National Food Strategy (NFS).
This is important because the NFS was very positive about GMO crops and foods as sustainability "tools". You can read more about our concerns here, and we will, of course, keep you up to date as things unfold.