We Feed the World – An inspiring story of sustainable farming
November 4, 2015 by Staff Reporter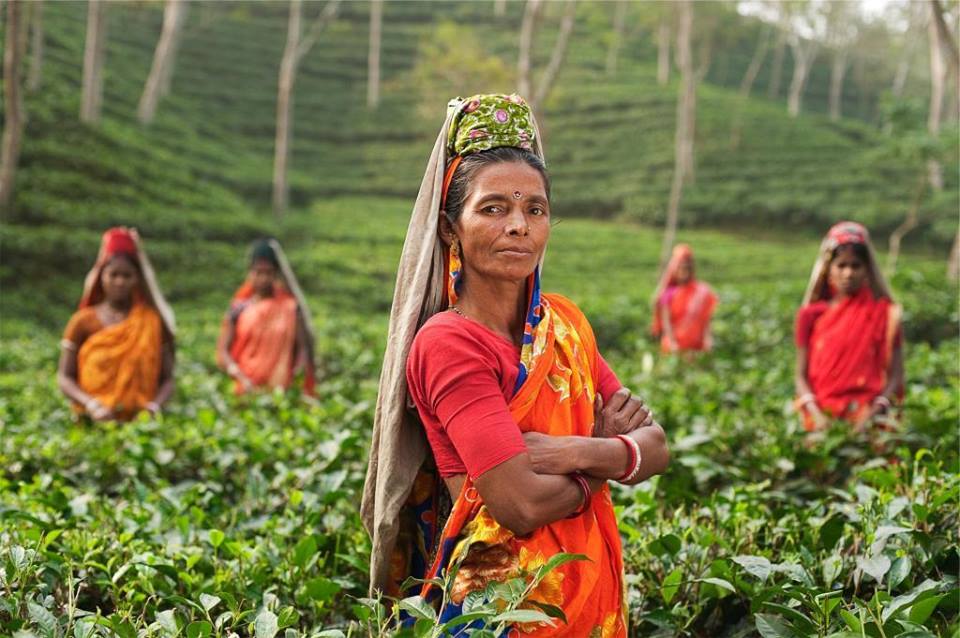 Today sees the launch of the latest Beyond GM campaign – a major photographic project which aims to tell a more inspiring story of food, farming and sustainability.
We Feed the World brings together a body of well known photographers to take a series of unique portraits of farmers who are using sustainable methods of agriculture to feed their families, their communities and the wider world. These inspirational images will form the basis of a large-scale exhibition in London late in 2016 and then tour regional galleries around the UK.
Seeing farming through a different lens
The project is being curated by Cheryl Newman, a Getty judge and ex-picture editor at the Daily Telegraph magazine and has the support of over 30 incredible photographers including Rankin, Alec Soth, Nadav Kander, Sebastio Selgado, Marcus Bleasdale, Tom Hunter, Jane Hilton, Alessandra Sanguetti, Jim Goldberg and many more. Over the next six months, they will meet and photograph farmers from seven continents and build up a global picture of challenges and successes farmers face every day.
Newman believes that photography is the perfect medium to get this very important message across.
"I've been working as a photo editor for over 20 years now and I'm always astounded by it's power for change and advocacy, how it can excite you, scare you and make you question the way you look at things. This is the first time such an extraordinary group of photographers have come together behind a single cause and gives us enormous potential to use the power of art to reach out to a wide audience and empower them to engage with the future of their food system and their environment".
Changing perceptions
We Feed the World aims to change the narrative of the poor, struggling farmer and show a mainstream audience why we don't need corporate solutions and technological fixes to feed the world.
Beyond GM has been working with other charitable foundations such as The Gaia Foundation, Groundswell International and La Via Campesina to locate farmers around the world.  Their stories vary greatly but all the case studies are using agroecological methods to produce food for their families and communities and for a wider market.
"We want these images to reach out to a mainstream audience and connect them with the source of their food" says Beyond GM project director, Francesca Price. "Thanks to clever marketing, many people now believe that we need an industrial food system or technological fixes like GM to feed a growing global population. We want to show them this isn't true.  Small farmers many of which are family businesses, have the resilience, the diversity and skills to feed the world if we support them".
Kicking off in style
To celebrate today's launch a small group of UK farmers took time out from harvest to have their portraits taken by legendary UK fashion and music photographer, Rankin.
Alice Holden, head grower of the Growing Communities project in Hackney, Tim and Mary Mead, the Somerset owners of the organic dairy giant, Yeo Valley and Oxford based, Iain Tolurst – known as the "vege whisperer" – of Tolhurst Organic – travelled to Rankin's studio in Kentish Town, London to get the pop-star treatment.
We'll be reporting on this and other key photographic sessions as the project progresses.
Lend your support
The project has just launched a Crowdfunder campaign to raise the additional finance it needs to see the project through to the exhibition and produce a high quality photographic book.
Amongst the "rewards" being offered are £10,000 private photo session with Rankin – surely the ultimate Christmas present for the man or woman who has everything!
We hope all our supporters will get behind this exciting new project.
UPDATE December 12: The Crowdfunder campaign has now ended but you can still donate here.