Liberating 'Agricultural research'? Agriculture Bill update
July 2, 2020 by Pat Thomas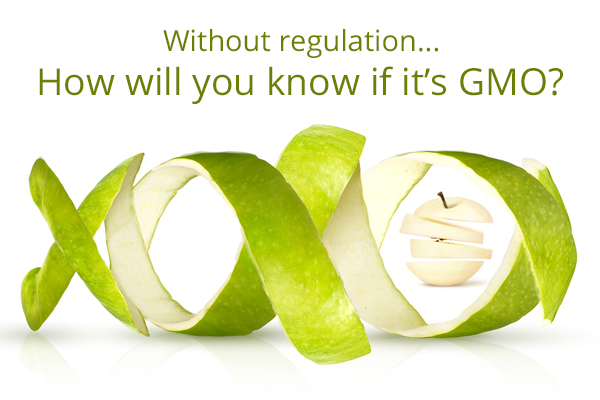 On the 24th of June, Conservative peer Lord Cameron of Dillington tabled an amendment to deregulate gene editing in the UK.
This was not the amendment that everyone was expecting – the one which Julian Sturdy MP, as head of the All Party Parliamentary Group for Science and Technology in Agriculture, had been lobbying so hard for in the media.
Instead it proposes to deregulate gene editing for the purposes of 'agricultural research'. Support for the amendment swiftly followed from Lord Krebs (also a conservative) and in the last few days Lord Rooker and Baroness Hayman (both Labour). This gives the amendment much sought after cross-party support as well as 'eco' credibility since Baroness Hayman is a director of the 'green' group Peers for the Planet.
We still suspect that a further, possibly more comprehensive amendment on deregulation, along the lines which Study has been promoting, may be proposed. This amendment should therefore be viewed in the context of a much wider move to deregulate genome editing via the Agriculture Bill. Even so, we can only deal with what is on the table at the moment.
Disingenuous and unworkable
As it is worded Lord Cameron and colleagues' amendment (number 275) is vague, disingenuous and unworkable:
Agricultural research
(1)  The Secretary of State may by regulations modify the definitions contained in Part VI of the Environmental Protection Act 1990 in relation to products of breeding techniques for agricultural purposes where nucleic acid changes could have occurred naturally or through traditional breeding methods.
(2) Regulations under subsection (1) may only be made after the Secretary of State has held a public consultation on any proposed modifications to the definitions.
(3) Regulations under subsection (1) may only be made in relation to England.
(4) Regulations under subsection (1) are subject to the affirmative resolution procedure." 
Member's explanatory statement To enable the Secretary of State to make changes to the Environmental Protection Act 1990, as it applies in England, in relation to breeding techniques after the UK leaves the EU. This would allow for regulation of new precision breeding techniques compatible with international definitions.
As our previous updates (here and here) have outlined, the regulation of genetically engineered organisms is an issue that intersects with multiple areas of food, farming, environment and consumer rights. It demands a transparent process rather than one which is being pushed through quietly by unelected Peers.
Crucially, adoption of this amendment would result in a substantial alteration of the Environmental Protection Act 1990 (EPA) without public and parliamentary scrutiny. Creating a precedent of altering the EPA by giving the Secretary of State wide-ranging powers through another (non-Environmental) Act is risky and wrong.
Limiting the scope of the amendment to 'agricultural research' may sound harmless – after all who does not support 'research'? But in reality it is not possible to restrict the kind of deregulatory changes proposed to the products of agricultural research only. In reality this proposal is a Trojan horse, and if adopted it would deregulate nearly all forms of genome editing.
Vague and unhelpful language
The vague language of the amendment means it does not mention the words 'gene editing' or 'genome editing' at all. Instead the
explanatory statement  accompanying the amendment proposes to allow the deregulation of "new precision breeding techniques". This term has no formal scientific or legal definition, nor is it defined in the amendment. In lobbying language it is broadly applied to any form of genome editing.
The term 'genome editing' represents a suite of technologies with a range of potential applications, some of which – for example gene drives or the use of gene-edited plant and animal species to further conservation aims – pose significant risks to the farmed and natural environment. To make such broad alterations in the structure of UK environmental protection is, at best, ill-considered and cavalier and, at worst, destructive and dangerous.
Since the amendment applies only to England it also conflicts with and threatens the competencies of the devolved nations, which have all shown support for strict regulation of GMOs.
What's the rush?
We continue to be puzzled by the intense drive to deregulate GMOs in the UK. Julian Sturdy indicated in his letter to the Secretary of State that we need to do this now because an opportunity to review regulation will not come around again for a very long time. But most new Post-Brexit regulation is subject to review with five years of its enactment.
This gives plenty of time to make a considered judgement based on input from a wide variety of sources, including public dialogues, and a more comprehensive data set than is likely being given to Government by the biotech lobby.
Beyond GM has been leading the way in this kind of dialogue for the last two years with our A Bigger Conversation initiative and it is clear to us that at the level of plant and animal breeders the conversation (on all sides) is far more detailed and nuanced than it is a lobbyist/government level.
The committee stage of the Agricultural Bill in the House of Lords, which begins 7 July, is likely to last several days. At the time of writing the amendments document is 81 pages long (nearly as long as the Bill itself). Many of these will be thrown out, but clearly the Bill has become a Christmas tree that every vested interest is trying to hang their own personal bauble on. This is concerning because of the way it threatens to dilute and weaken other important provisions within the Bill.
GM groups join forces
Before the committee stage begins we would like to encourage our supporters write to register their objections to the amendment.
We have joined forces with GM Freeze and GMWatch on a joint action to write Ministers and ask them not to deregulate GMOs in the UK. On our action page (see also left) you will find email links as well as links to two briefs and an article that outline objections from a political, consumer and scientific point of view.
These provide all the information you need to write a short email in your own words to the Secretary of State and others involved with the Agriculture Bill and this amendment. Please take action now.