Public opposition heats up as EU vote clears the way for GMOs in UK
January 13, 2015 by Staff Reporter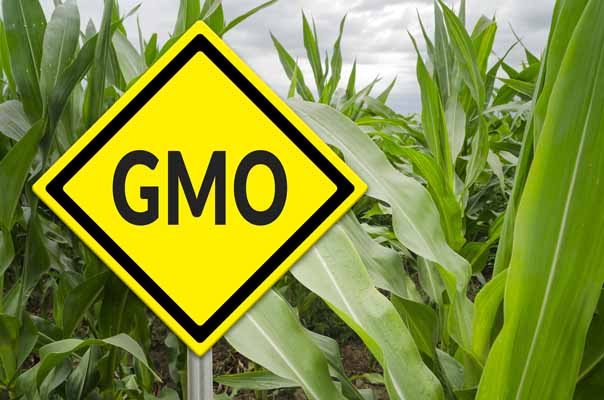 The European Parliament has voted yes to a proposal that could open up the way to GM crops being grown in the UK but Britain's citizens have other ideas.
The major political parties, the pro-GM industry, the National Farmers Union and its industrial farmer members have welcomed the new legislation which will come into effect in Spring 2015.
Some have gleefully declared it to be a 'game changer' which will sweep away all the unnecessary obstacles to progress placed by luddite environmentalists and fussy consumers and open up Britain's fields and shops to GMOs.
Beyond GM believes the new legislation may well change the game, but the end result it still up for grabs.
Weak regulation
Following this week's EU vote some member states might be able to ban the cultivation of GM crops from their territories, but the UK will face a muddled situation with Defra pushing GM on English farms whilst the Scottish Parliament and the Welsh Assembly may find it increasingly difficult to maintain their GM free positions.
In fact there are no GM crops in the pipeline which are suitable for UK conditions and there might not be for several years.
In the meantime, the UK government will be seeking to introduce the weakest regulatory measures they can get away with; leaving organic and non-GM crops and habitats vulnerable to GMO contamination.
At the same time retailers will continue to quietly and under the radar introduce GM products and ingredients to their shelves whilst maintaining their hypocritical denial of consumers' right to know by refusing to label GM-fed livestock products.
According to Beyond GM director Pat Thomas: "It's time to get past these schoolboy caricatures of those opposing GMOs as Luddites, hysterics and anti-science nutcases. Solid evidence of 18 years of GMOs in the Americas has shown time and time again that they do not deliver. The public smells a rat and as a result the vast majority of UK citizens do not want GMOs in either UK crops or shops"
In fact, the evidence of UK polls and surveys is consistent; less than 25% of UK citizens' support GM; around 35% are strongly against and most of the balance is also opposed.
The public is speaking out
This public opposition is coalescing once again in response to the UK government's indefensible pro-GM stance.
Beyond GM's GM Free Me initiative is a unique a visual petition of people who do not want the technology to take over the UK's food and farming. You can watch a short video about it here.
"Over 1000 people have posted their photos on the site in the short time since its launch. We are now persuading people to write to their MPs – not through petitions which are often discounted – but directly and in their own words." says Thomas
Beyond GM initiatives have generated around 200 such letters in a very short time.
Says Thomas, "Getting the public involved in the debate is the one thing the Government and pro-GM lobbyists fear above all else. They can pretend that people don't understand the issues, or that GM is somehow the exclusive preserve of scientists or academics but in fact the evidence from our GM Free Me campaign is that people not only understand but are prepared to stand up for what they know and believe about GMOs."
Mums are on the case
Another new initiative, Mums Say No to GMO" is a new initiative, is made up largely of mothers who have never been involved in campaigning before but who have come together in response to the UK's push for GMOs. has come together in response to the UK's push for GMOs. Mum and nutritionist, Sally Beard, who co-ordinates the Mums' Facebook page says:
"We don't need this technology and we don't want our food and environment contaminated with GMOs"
"Families throughout the country are not convinced by the assurances given by ministers and pro-GM researchers that there are no risks to our health and our environment."
"We have seen evidence of risk and can't understand why it is not being investigated rigorously and why GM production is not halted in the meantime."
"At the very least, GM fed livestock products should be labelled so that we can exercise our right to say no"
According to Thomas, "Mums Say No to GMOs" is an encouraging sign – one of many – that UK citizens will not be railroaded into accepting GMOs.
Says Thomas "Whatever happens in Europe, the public tide is turning. Beyond GM, Mums Say No to GMOs and other citizen groups will continue to ask questions, to oppose this failed and risky technology and propose safer, saner alternatives to GMOs"